A Reformed Woman Studies Theology Sticker
Remind yourself and others of the importance of theology with this mid-century style nod to the work and writings of Herman Bavinck
Remind yourself and others of the importance of theology with this mid-century style nod to the work and writings of Herman Bavinck. The design adds a touch of vintage goodness and a pop of color to your laptop, tablet, computer case, water bottle, and so much more. It's the perfect gift for your favorite theology nerd!
These stickers are printed on durable, high opacity adhesive vinyl which makes them perfect for regular use. The high-quality vinyl ensures there are no bubbles when applying the stickers.
• High opacity film
• Fast and easy bubble-free application
• Durable vinyl, perfect for indoor use
• 95µ density
You'll find A Reformed Woman Studies Theology Sticker in our Etsy shop in your choice of three sizes.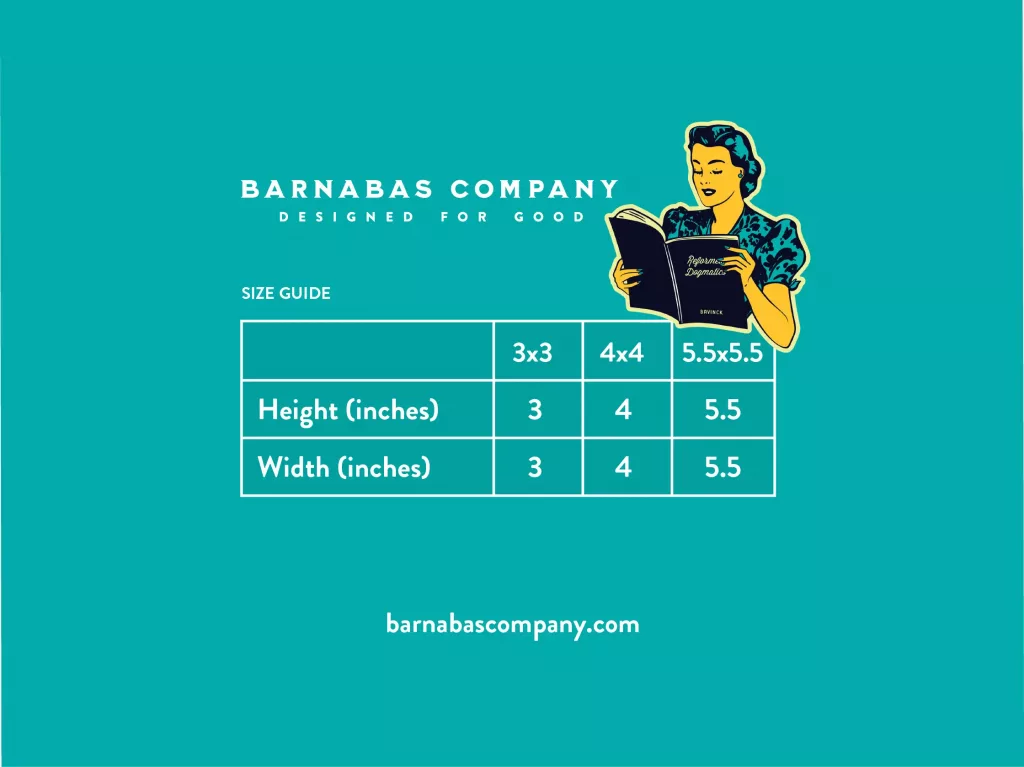 I created this little sticker on a whim. It's currently available in a few different sizes at our Etsy shop.…

Highlight the importance of theology for women with our "Girl Watch Your Faith" stickers/decals. Printed on durable, high opacity adhesive…